Commerce Sync will transfer your sales from Clover by the sales total by default. You have the option to transfer your sales information with your Clover Category total or by Label information.
This option is available on our Expert Plan and you make this selection during the installation process. If you need to turn this feature on or off after the installation for your account, please reach out to support@commercesync.com for assistance.
To view your Categories in Clover, go to the Inventory tab on the home page when logged in to Clover.com. Once you click on Inventory, you can view your Categories to create new ones or edit them. You can also view your item list to see what Categories or Labels that are part of.
With this feature enabled, you will see your Clover Category or Label sales are broken down, line-by-line on the invoice that Commerce Sync transfers to your accounting solution.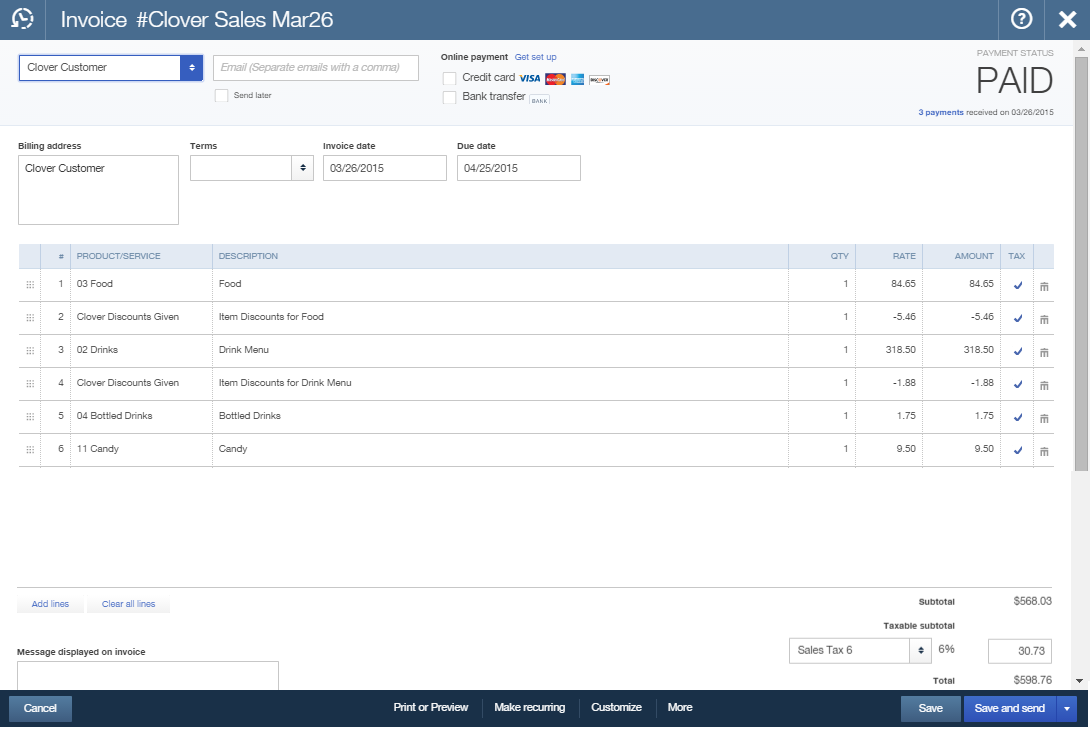 (Click to enlarge image)
Commerce Sync will automatically create the income accounts and items in QuickBooks or Xero to associate your Category or Label information with. This way you can run specific reports on these sales categories to make informed business decisions.

Any items that are not in a category will be sent over on the invoice as Uncategorized Sales followed by the item name. If you have this feature on, please make sure all items are in a category. If items are in more than one category, the app will also put them on the invoice as Uncategorized Sales since they can't split it between two categories.