Commerce Sync can transfer your sales information with your POS category information*.
Sales will transfer into your accounting solution broken down by the categories set up on your POS system.
With this feature enabled, you will see your POS category sales broken down, line-by-line on the invoice that Commerce Sync transfers to your accounting solution.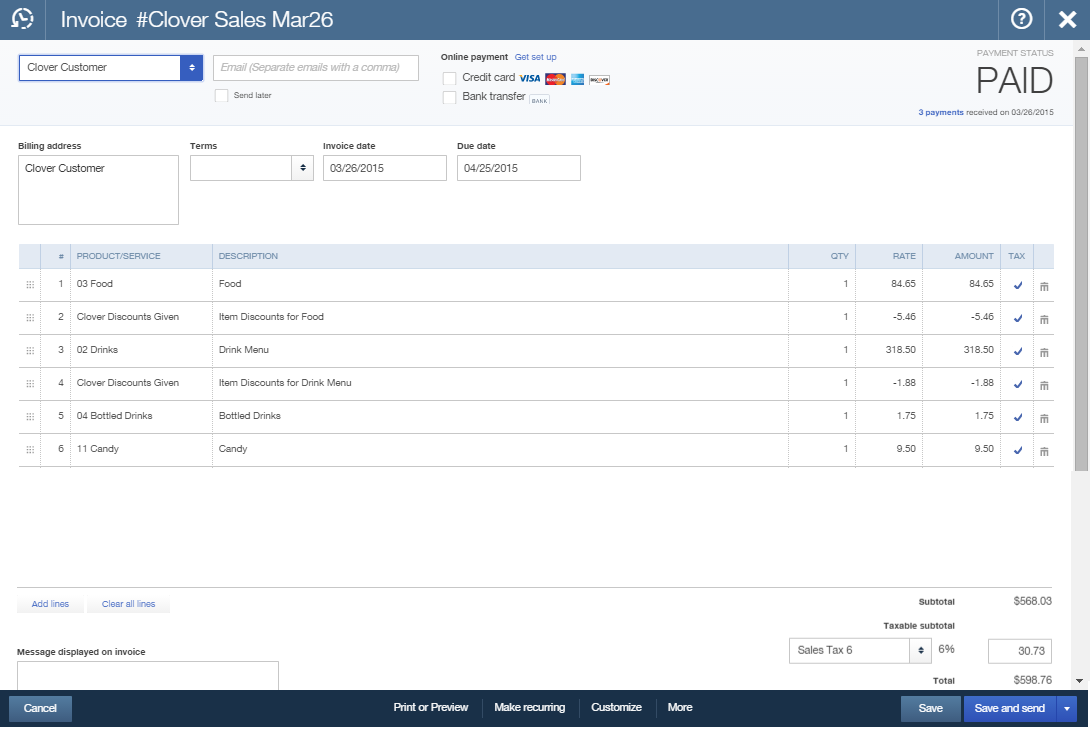 Commerce Sync will automatically create the income accounts (and items in QuickBooks) to use to associate this information to. This way you can run specific reports on these sales categories to make informative business decisions.
*This article depicts the Clover Point of Sale, for which the feature is available on our Expert Plan. However, Sales by Category is available to all Square merchants regardless of plan. Last, this feature is not available for Stripe merchants.